In which we take Buddha for a drive - Tactical Ninja
May. 21st, 2012
10:39 am - In which we take Buddha for a drive
You folks who are looking for something interesting to read, you should go have a look at Supernova Condensate. He's an astronomer who writes about mostly astronomy in a really accessible and interesting way. Today's post is a graphic he made of all the spacecraft created by humanity to date, complete with handy colour-coding to show which ones are still active. From this, I have deduced that I want a Skylon (when they've finished developing it) because they are the coolest shape.

*cough*

Why yes the colour was a factor when I bought my car. What of it?


Literally, in fact. Y'see, Mum Wheel has the Biggest.Buddha.EverTM. OK maybe not quite as big as this one:


But big enough to weigh about the same as me. And this buddha, along with everything else she has, is moving house. We are getting more Wheels on this side of the hill and on Saturday, Dr Wheel and I helped her to do the big stuff, which included the buddha, a large potted bay tree, the creepiest anatomy doll known to man, and, um.. these:
And also a bunch of actual household normal stuff. Colour me impressed that this tiny woman was quite willing to take on driving a 3-tonne truck full of furniture over the Rimutakas: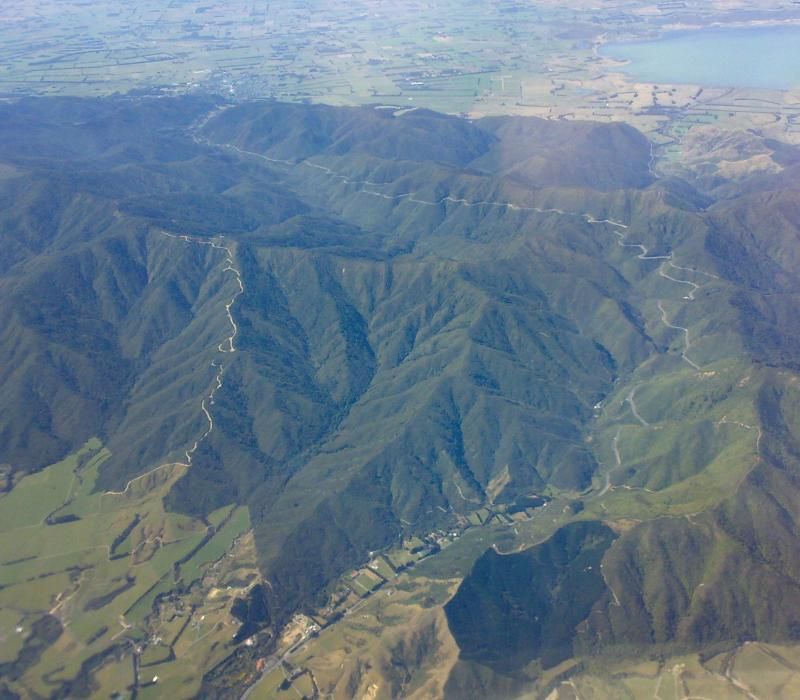 Pic of the Tuks for those not familiar.
This shows the Wellington side - the Wairarapa side is steeper and more twisty. It's a climb of approximately 450m and back down again in 14km, and not for the faint-hearted. Also, the weather was wet and windy on Saturday. Not nice at all. I know plenty of other people who would baulk at the idea but not Mum Wheel. We followed with Buddha and the bay tree and some bikes (for alliteration) on a trailer, and by the time we'd unloaded on the Petone side it was dark. But Pak n Save was right there and we had the car, so $300 later we shouldn't have to buy meat again for about 6 months and we have QUINOA! and AMARANTH! and BUCKWHEAT! And also the bulk version of just about everything.
Yes, I am getting excited about grain. Sue me.
Yesterday I put labels on our jars, because it used to be that there were two - one had pasta and the other had rice. Now, there are quite a lot, and they contain various things of different sizes, shapes and colours that I can remember right now but will probably forget in a few days, so labels are more necessary.
Y'know, ideally I'd like to have one of those open shelf storage thingies for this stuff - the jars are so pretty with their various grains of different colours - but alas we have a cupboard and so they are hidden away. Next time you visit you should check out our cupboard. *nod* Yes I know everyone else has these things and probably always has, but for me it's New and Exciting and I expect everyone else to be excited along with me!
I also went through my drawers and finally chucked all the holey socks and undies with broken elastic, and hard-heartedly filled a bag with things I don't wear often enough to justify their cupboard space. Did you know the only pair of jeans I own is the really really ugly ones I wear for shearing in? I used to live in jeans. Hmmm..
I am quite enjoying this business of not having to write essays. I could get used to it. Weekends feel more like weekends when I get to spend at least part of them crawling around the floor sticking pins in myself.
And this morning it was 3 degrees. WTF Wellington? I know it's a stunning day today but 3 degrees? In
May
? NOOOOOoooooooo....
Oh yeah, the Youth of Today has email. Apparently he was taken to Dargaville despite his objections and is now staying with his ex-stepmother and his sister, and is concerned that he'll miss the plane home on Wednesday. He has a night class on Wednesday that he doesn't want to miss, and I would not like to be the person that caused this to happen. I really hope it works out for him.
Comments: